So after having 2 1/2 month vacation from school, I was thinking of how my daily routine would be...now that school begins tomorrow, creating a pie chart that I copied from one of my daily blog reads
here
...made me wanna create my own!
here's a happy face for summer!
school starts tomorrow!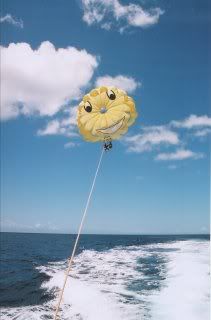 so here's a chart during vacation:
alot of free time that's for sure!
a rough idea for my upcoming semester:
it's a lot less of everything... am still aiming not to lower the % of blogging...I'll try...will see how it goes!