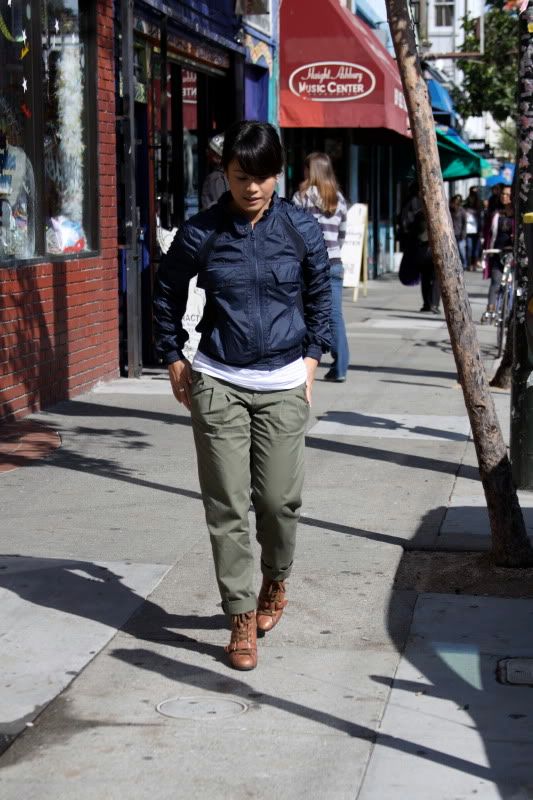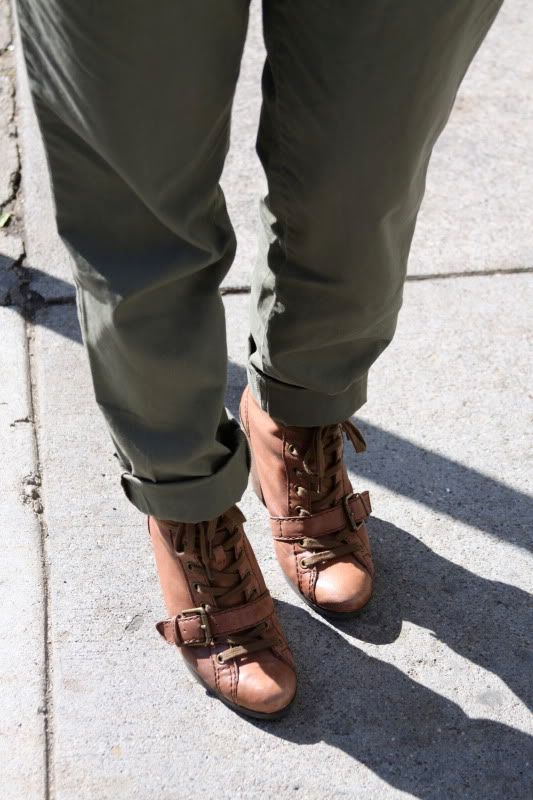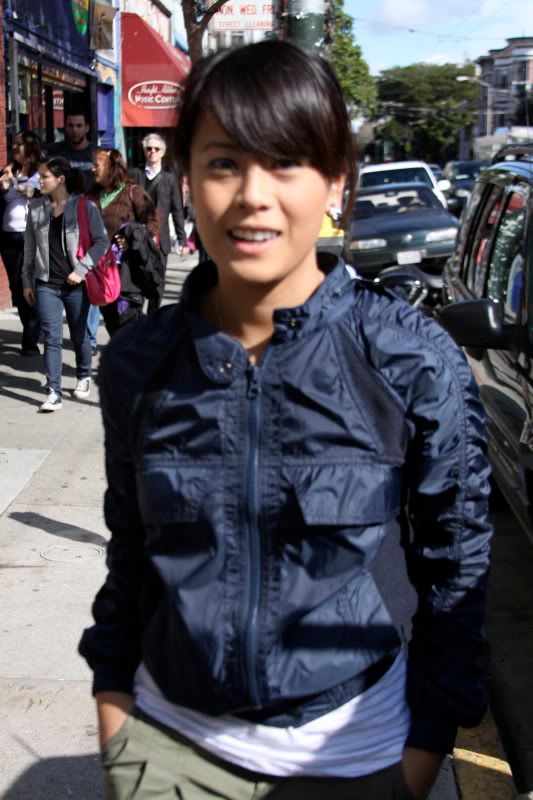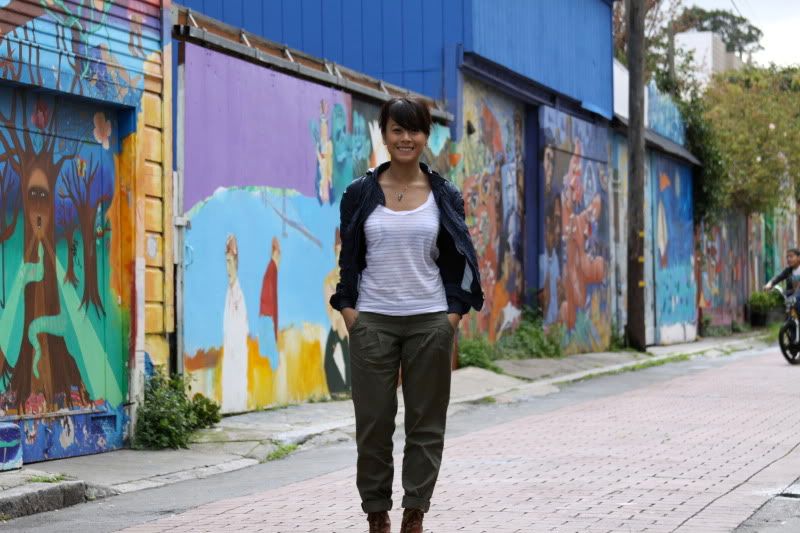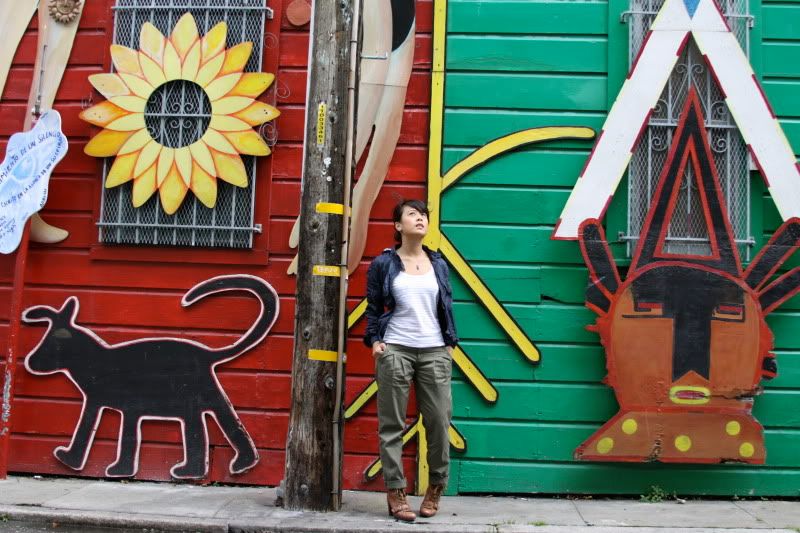 GOOD MORNING YALL'! PLEASE EXCUSE MY POOFY FACE, I LITERALLY JUST WOKE UP AND GOT READY IN 10 MINUTES. THE BF & I DID A DONUT & COFFEE RUN IN THE MISSION AND DECIDED TO TRY DYNAMO'S. YELP REVIEWERS HAVE BEEN RAVIN' ABOUT THE MAPLE BACON DONUT, UNFORTUNATELY AFTER INHALING THE MOST TALK ABOUT DONUT, IT INSTANTLY REMINDED ME OF MY BF'S DOG BACON BITE SNACK...GROSS! WELL ON THE GOOD NOTE THAT WAS NOT MY ORDER, IT WAS HIS AND AFTER I MADE THAT COMMENT HE DIDN'T WANT TO EAT IT. BUT THEIR CHOCOLATE STAR ANISE & CHOCOLATE SPICE WAS GOOD, I'LL GIVE DYNAMO'S 3 STARS BECAUSE THEIR COFFEE WAS REAL GOOD, DONUT WAS OK. [VERY PRICEY DONUT!!!]
WE ALSO END UP FINDING THE FAMOUS BALMY STREET, KNOWN FOR ITS SHORT ALLEY FILLED WITH MURALS. WHICH BRINGS BACK TO MY PREVIOUS POST ON MURALS, IT WAS LIKE WALKING IN THE STREETS OF MEXICO (WHICH I HAVE NEVER BEEN TO...BUT YOU GET THE PICTURE).
[I'M WEARING A MANGO JACKET, FOREVER 21 PANTS, NINE WEST LACED BOOTS]
THE WEATHER LATELY, IS ABSOLUTELY UNPREDICTABLE AND ALL THESE NATURAL DISASTERS IS A WAKE UP CALL TO ALL. MY PRAYERS GOES OUT TO ALL THE VICTIMS.