Another field trip with the bf and this time to see the legend for the third time and he never fails to give an outstanding performance. We love him and for some reason most of his songs brings back the good ole' memories of our relationship and through this day. One of our fave is "So High, Stay With You & Ordinary People." The concert was taken place at the Greek Theater in Berkeley and so bringing in a seat cushion & a blanket is a must for it is outdoors. The good thing about this venue is that you can enjoy the weather and good music at the same time. The lawn area is where we sat last time, but this time we sat inside the pit area, you can never go wrong where to sit because the scenery is beautiful.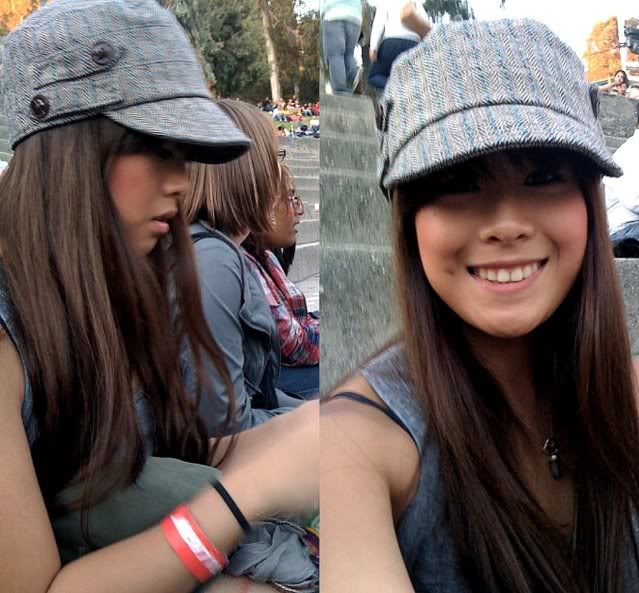 San Diego Hat, Forever 21 tank & shorts, Nine West trott boots, Vintage Gucci bag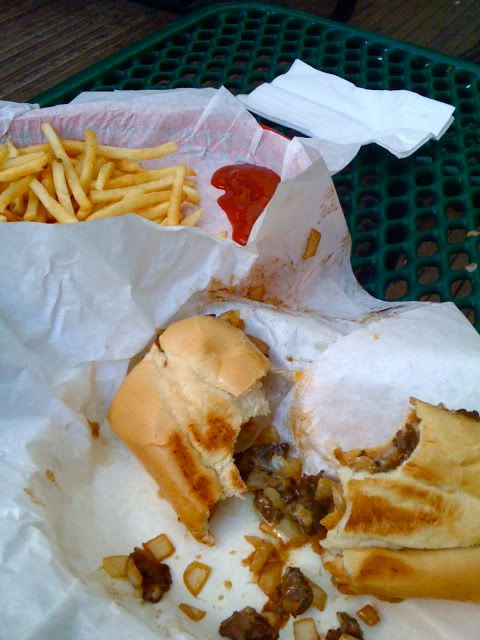 We had a quick bite near the venue and this philly cheesesteak lasted through out the night. It was definitely a beautiful sunday and the crowd was amazing too. By the way he had special guest: India Arie & Estelle that tops of this coolio concert! lol!