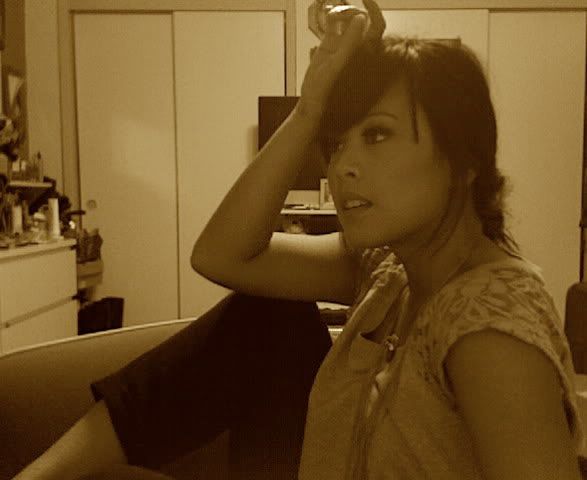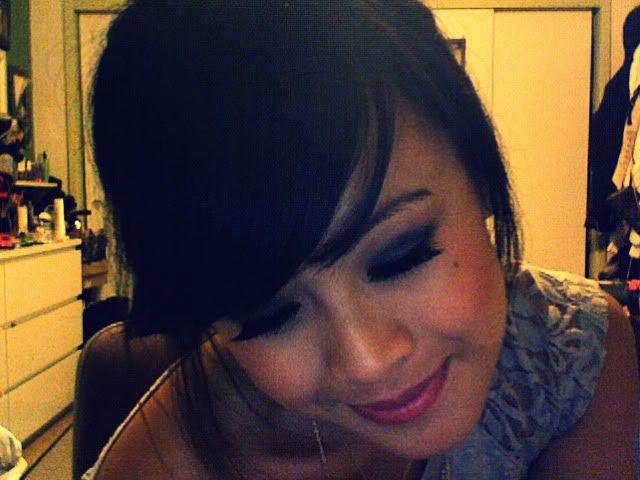 GOT HOME PRETTY LATE LAST NIGHT, HAD A FEW DRINKS THAT LASTED AWHILE IN MY SYSTEM, THEREFORE, TOOK SOME RANDOM PHOTOBOOTH SNAPSHOTS SINCE I LEFT MY COMP ON SLEEP TIL 3AM. I'M PRETTY BUMMED THAT I HAVE BEEN GOING OUT NAKED WITHOUT A CAMERA. FREAKIN' IPHONE DOESN'T TAKE GOOD PICS AT NIGHT CAUSE THERE'S NO FLASH. BY THE WAY I ALSO FELT NAKED WITHOUT THE BF AROUND, IT'S SUCH A WEIRD FEELING. JUST THE FACT THAT I KNOW THAT HE'S ONLY GONE FOR THE WEEKEND, FEELS AS IF IT WAS A WHOLE MONTH, OK..I'M EXAGGERATING, AM I? OH GOODNESS.
SO THE HIGHLIGHT OF THE NIGHT WAS LISTENING TO B.O.B [NOTHING ON YOU]
enough with that emo feeling, i make myself barf!