SF weather lately:
Beautiful.
Therefore a short walk on Ocean Beach and a foot long subway sandwich for our friday night drive-in dinner. Watched the sunset as we sipped on our Merlot...an inexpensive alternative of a wine and dine dinner, your big bonus is the breathtaking view of the sunset= no tip necessary! lol
But you can take my
tip
and do the same with your special someone...
Tried to keep my hair in one place but the wind seemed to enjoy making every strand tangled.
It's funny how in August were already making spirits bright. So not planned!
Sweaters: American Apparel (his) Uniqlo (moi)
Sunday Funday

: Crissy Fields, Marina District.
Brought the furriest pom for a stroll in the beach and she loved it!
It was fun day for everyone and so a mixture of groups were present: families, friends, couples and etc.
It's definitely one of the spot in SF that's full of activities and that's weather permitting of course.
Today: volleyball, biking, swimming, wind surfing, flying kites, picnicking and whole lot's more!
F21 shorts, Wal-Mart tank top, Billabong flipflops, RayBan Wayfarer, JCrew straw bag
Ben Sherman shirt, Levis jeans, Topman shoes, Prada shades, G-shock watch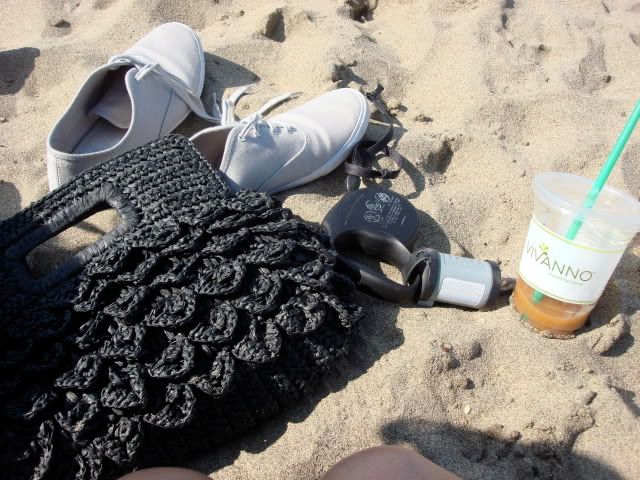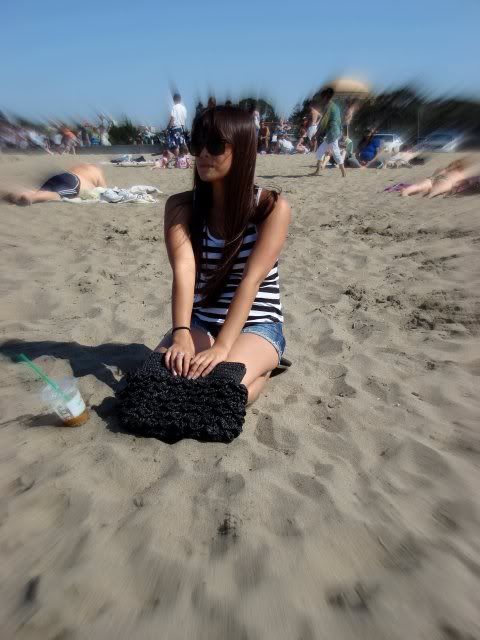 Perfect day to end the weekend. 
We're wishing that SF weather stays like this til' next week, so that we can actually do a picnic.
It was a

beachy feelin'

this weekend!!!