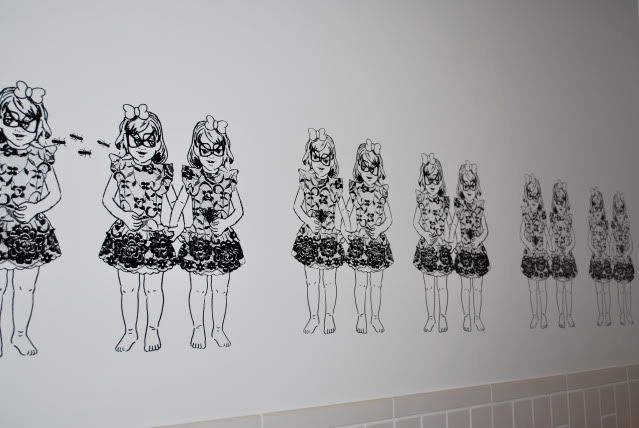 humpday with CP...we stumble upon this new art gallery/shopping/cafe in Japan-town
it was an interesting sight, there were plenty of gadgets that of course caught our attention.
Such inventions like a pen's ink that glows in the dark...so any secrets
you don't want others to see, tadaa...!
If you're in for a very "gothic lolita" status..3rd floor is your destination, some were actually cute, but pricey.
Their cafe was awesome, they were serving Blue Bottle...my fave!
i love love the wall messages in the lobby. It seems that this building is built in for a 5 in 1 purpose.
1.cafe 2.collection store 3.shopping 4. art gallery and a Cinema located in the basement.
What an awesome place to meet with friends...ya?
we then head out for lunch for some absolutely GOOD sushi, forgot the name of this place, but
it's inside the shopping center in Japan-town.
surprise surprise...PACMAN is on top of NIKETOWN, union square!!!
whatttuuppp!!! hehehe...pretty awesome to see a Pinoy this time featured on Billboards
l
i
k
e
N
i
k
e
.
GO PACMAN!!! i really hope he wins this saturday....AAAaahhh!