Best Dressed: Heidi Klum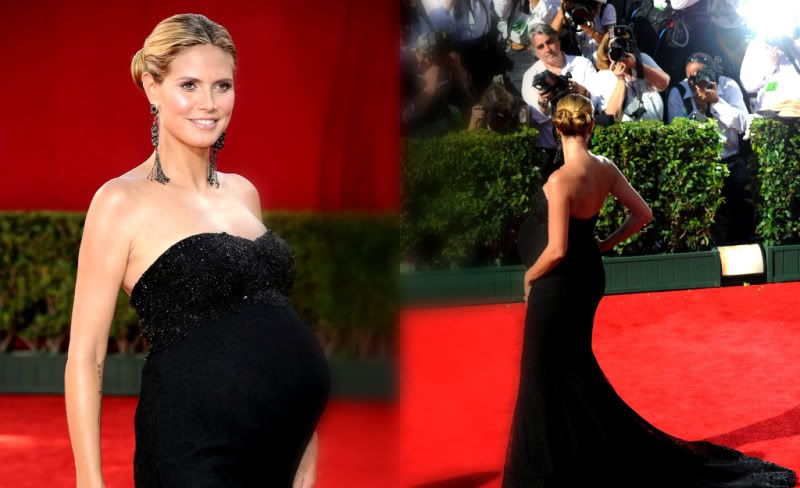 Her custom dress from MARCHESA was beautifully made to show her mommy figure. I find her very elegant with this dress and ohh the lace is such a nice touch as well as the color it's very sliming. Klum who is due to pop out in October still strut the runway fabulously!
As far as others, no one really stood out to me but Heidi, perhaps Olivia Wilde's dress was almost a winner, but the zipper in the back killed it!
(seriously...MARCHESA could've sewn and placed that zipper on the side)