SoHo in Disguise! 
I know that ever since i got back from my trip, New York is absolutely a non stop saying...
 "new york this and new york that."
i'm in love!
Anyway, I went to Union Street [
UNION STREET FESTIVAL

]
today in SF it's in the Marina District, which defines the savvy resto, boutiques and more of each kinds. Our plan was to visit mother Heather at work to look at some shades and reading glasses. Heading out there today was very hectic for they have closed the street for a an annual festival, which by the way was a last minute notification that there was going to be one today. The street was filled with bunch of stands that was grillin', cooking, serving and selling unique pieces of many kinds. Booze was permitted and there were some crazy folks walking around with a beer bong and some were taking shots of Ketel wrapped in a brown paper bag *ghetto-fabulous--hmmm..in the Marina. LOL!
Overall what a beautiful day to spend a saturday afternoon!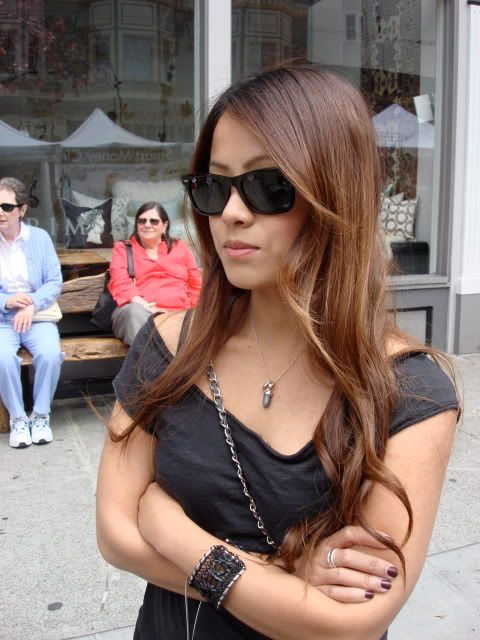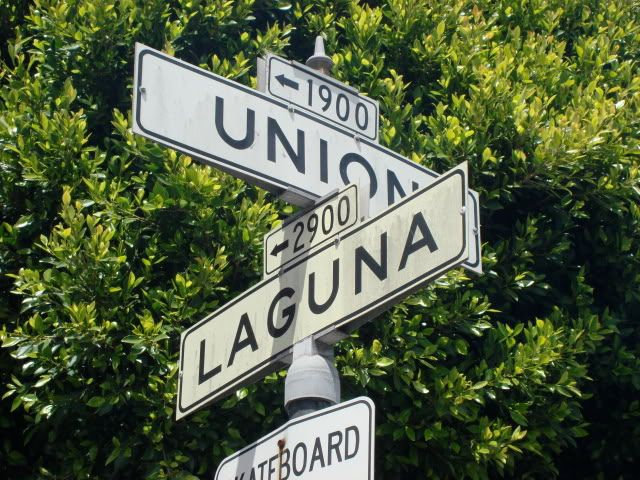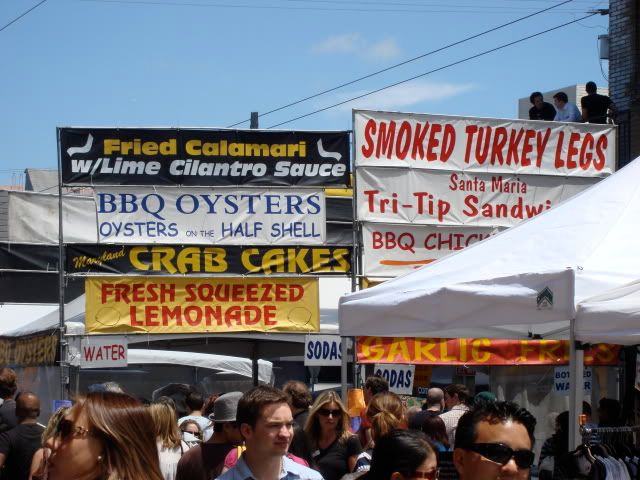 It definitely reminded me of the streets in SoHo, just being with the crowd and the busy-ness of the street and so it's in
Disguis
e cause in reality Im in SF ;(