the mission is one of the best spot to find good.hip.ecstatic dining in sf. Since me and the bf was  up for tapas and sangria, we found this place called
Ramblas.
This resto is considered to be a
green
 restaurant, recycling and and converting waste vegetable oil into bio diesel. Also most ingredients are bought from their local farmers market. Anyway, food quality is fantastic but the downside is that the portions are little...i know i know tapas (small plate) but i've eaten at other tapa bars and it filled me up. Sangria was off the hook, got me buzzzed!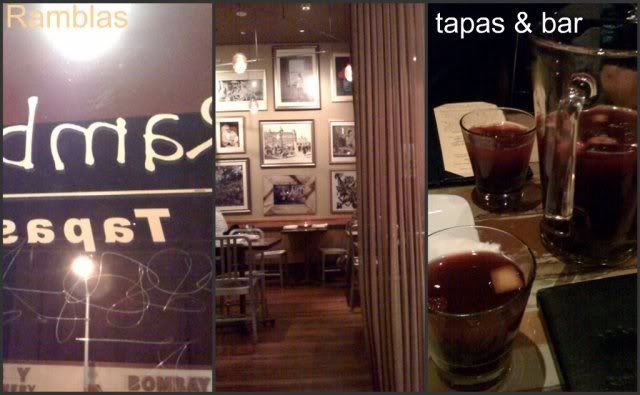 after dining out, we decided to pull some arm muscles and went bowling. I don't remember the last time i went bowling??? probably with my dad ;) sike! But i wasn't bad for being long gone in the scene of bowling, i HIT a STRIKE at my very first bowl!!! the wii sports came in handy, i guess?!