Sad to say i'm not a big fan of any sport...snowboarding is probably the only sport i enjoy. But anyway SF was trying to be cute with the weather for the past 3 days...it was way too hot and lovin' the cuteness ;) It was a perfect night too to watch the GIANTS play in the outfield..they won baby! yay! even though i wasn't sure what happened most of the game. We got good seats and was pretty darn close to the field, being close to the field made me realized that the field is not that big. 
It felt like one of those "hot summer nights"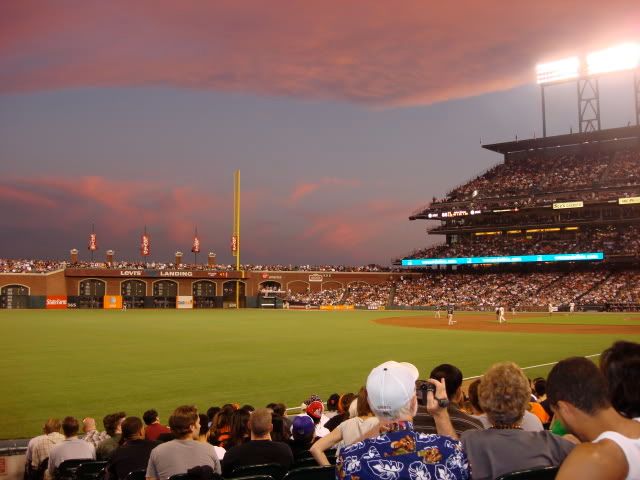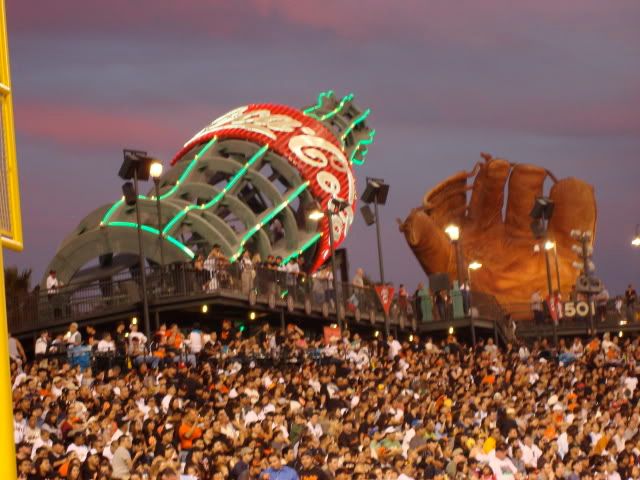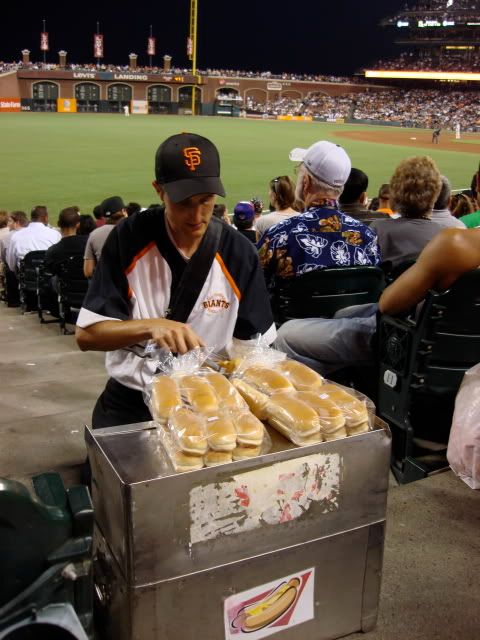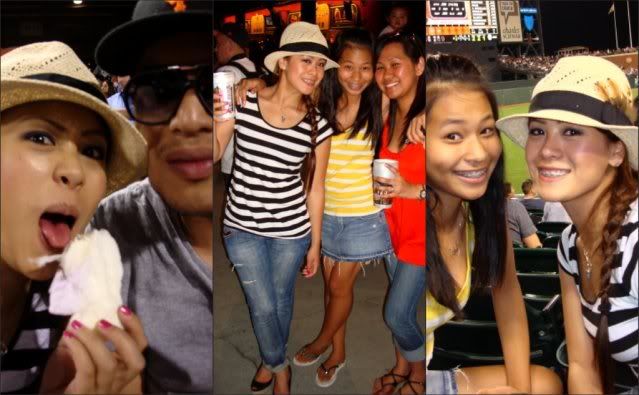 by the way...it was Filipino Heritage Night, the reason why i went to the game ;)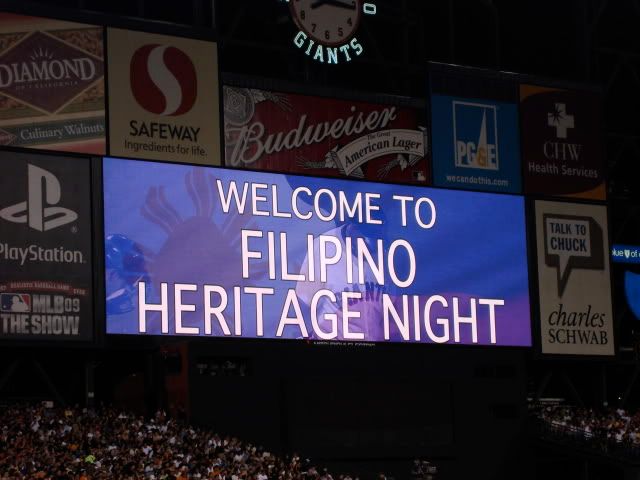 gulping till the very end...