My 100th Post! 
I've been M.I.A with these ladies and so last night I finally caught up with a bunch of such...We then head out to XYZ an adjacent fine dining of the W on third street. Dine About is still going on and so we took advantage of dining in to this swanky resto.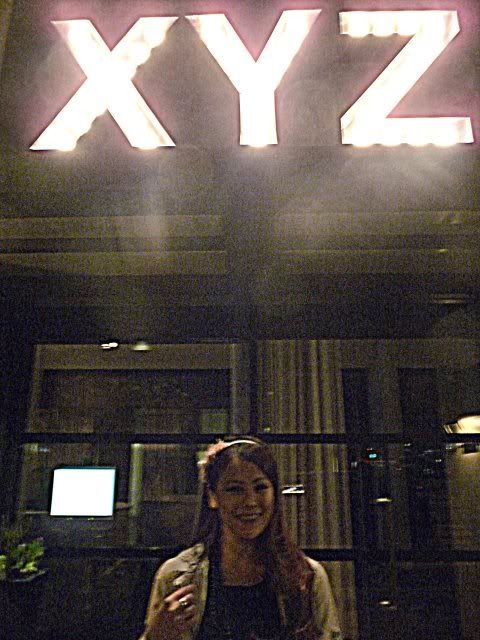 How funny that we all mentioned how we don't have Black & White nor Sepia pictures when we were young...and so I'm remaking this colored photo of us. Background was kinda cheesy, more like a studio pics for school. Let this be our "Gossip Academy"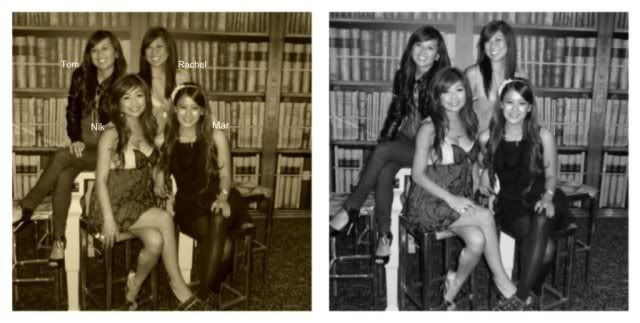 My jet-setter friend who's always on the go...always a fun night.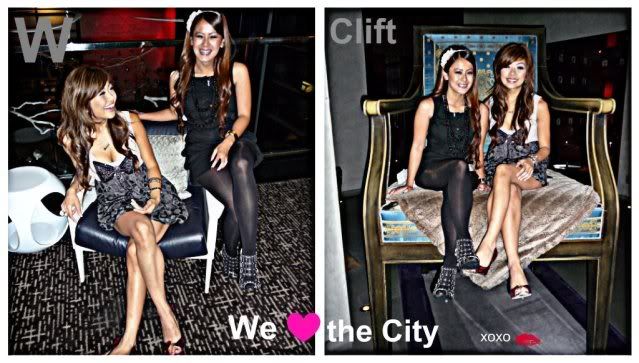 Our conversations are never boring...